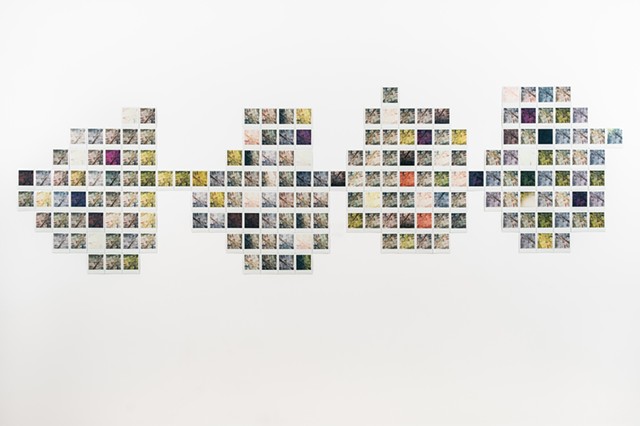 this now, that now is nowhere (March 18, 2020)
Polaroids, India Ink, theatrical lighting gel, tape, backlight
40 x 122"
2021
this now, that now is nowhere (March 18, 2020)
This project involved photographing multiple handmade iterations of a single picture taken on MARCH 18, 2020 while looking up towards the portion of the sky above my home. Working with India ink, tape, theatrical lighting gel and backlight, I constructed a collaged replica of this single picture and photographed it's various iterations over the course of the past 18 months using Polaroid, the medium that was available during this time of quarantine.


"from the particular island
of this summer, this NOW, that now is nowhere"
from Fall Song, by Mary Oliver